Israel to this day is still one of the best countries I've had the honor of visiting. Going to Israel was extremely memorable for a couple reasons: it was the first time I embraced my Jewish roots and it marked the first time I've ever left the country (not including Canada – but no one counts that when you're from New York), which consequently jump started my obsession with traveling.
I went to Israel on Birthright, an organization that sends young Jewish adults on a free 10-day trip to Israel in order to strengthen the sense of solidarity among Jews and to strengthen Jewish identity and connection. I encourage all who have Jewish blood to apply for Birthright. Even if you're not Jewish, you should visit Israel anyways. It's a beautiful country (it's about the size of New Jersey) with a ton of activities and beautiful destinations to visit.
The organization I decided to do Birthright through was Oranim (now known as IsraelWay). Our group was supposed to have around 40 people, but it just so happened that we were flying off when the Gaza strip was launching missiles into Israel and half the participants dropped out. But I laugh in the face of danger ha ha ha (yes, that is a Lion King reference). Plus, when is Israel not in some kind of conflict?
Haifa
The first destination on our Birthright trip was Haifa. It's the 3rd largest city in Northern Israel and has some architecture influenced from the German colony that occupied Haifa in the 19th century. My favorite part was seeing the Baha'i Gardens and the amazing view of the Mediterranean Sea.
Baha'i Gardens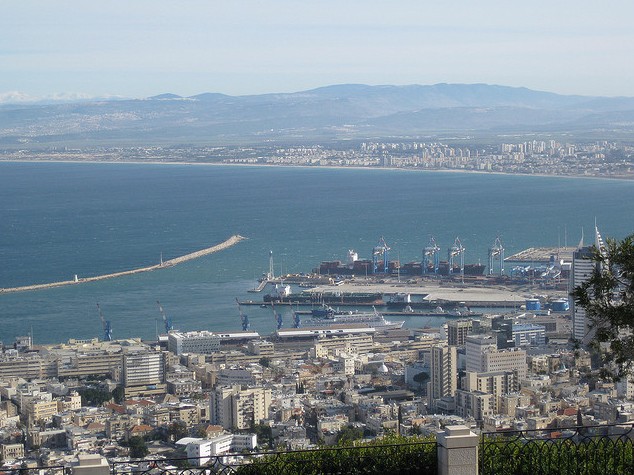 Mediterranean Sea
Mount Carmel
Mount Carmel was one of the many hikes we participated in. The only info I can really give you is that it boasts lush vegetation and is a sacred ground to the Baha'is.
Zfat
If you go to Zfat on Birthright, chances are you've met Abraham, the Kabbalah artist in the area. He went over the importance of our name (his was originally Robert) and says that our name says a lot about who we are. The city overall boasts beautiful architecture and offers a nice spiritual experience.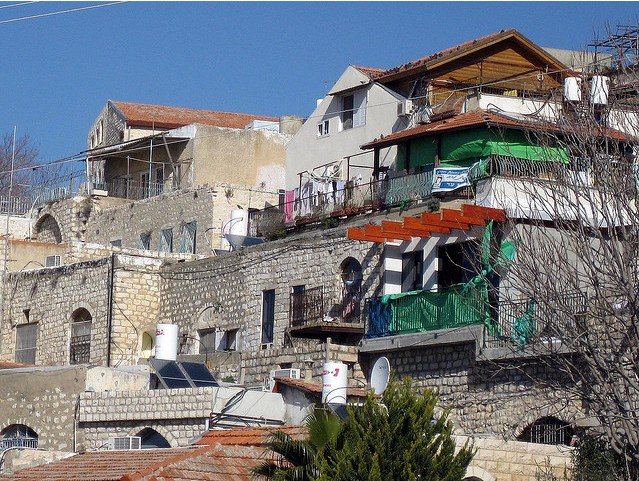 Golan Heights
The Golan Heights can attract tourist and hikers alike. We had the opportunity to see the bunkers atop Mount Bental, which has major military significance since it borders Syria, Lebanon and Jordan.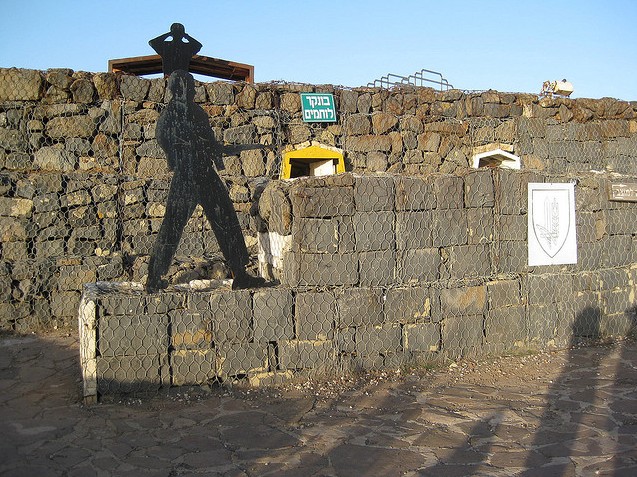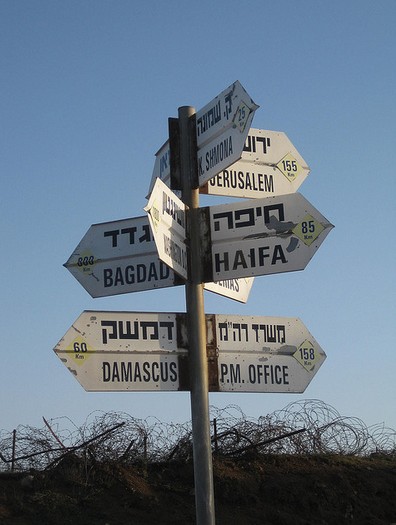 Ancient Roman Ruins in Beit She-an
Biet She-an boasts some of the oldest roman ruins in the whole country. The photo doesn't do the experience justice as the architecture was breathtaking. One of my favorite parts was learning about how they took a crap on the "toilets" made of the stone.  Good times.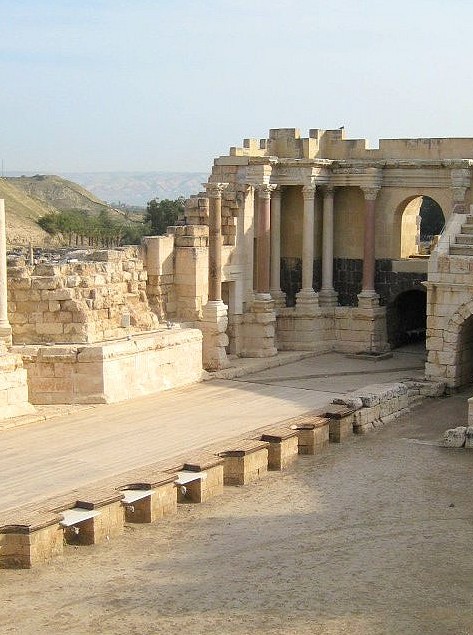 Netanya
We arrived to the Solomon Hotel in Netanya just in time to enjoy Shabbat dinner.  The rest of our stay here was enjoyed on the beach and having fun in the hotel rooms.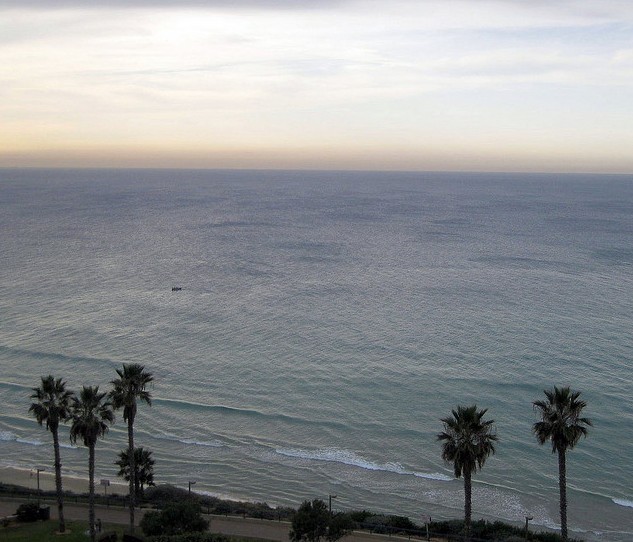 Nokdim Ranch
Next we headed south through the desert until we finally arrived to the Nokdim Ranch. One of the reasons I wanted to visit Israel was just to ride a camel (it doesn't take much to please me). We met up with other Birthright groups and shared a large tent like one big happy family. It was apparent they wanted us to make Jewish babies, but damn.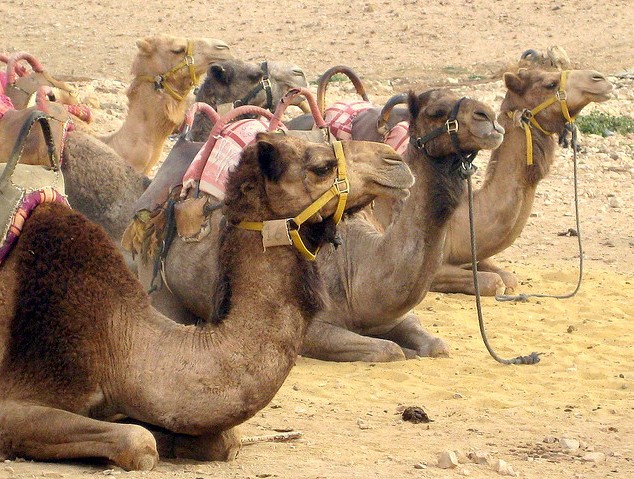 Tel Aviv
What made Tel Aviv a unique part of our trip was the fact that we finally got to meet up with the Israeli soldiers who would be joining our group for the rest of the trip. It was not only a vacation for us, but a small break for them. It was also the beginning of when I pretty much fell completely in love with one of the soldiers. They are beautiful little creatures.
Dead Sea
Nothing like slapping on some mud and floating in the Dead Sea. Our Birthright trip was in January, so the water was naturally freezing, and the floor was completely covered in large salt crystals. I decided to head inside to the hot tub and float there instead.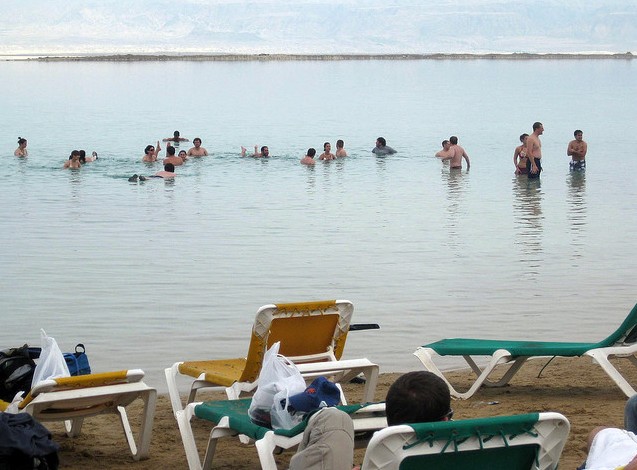 Mount Masada
One of the most memorable parts of my trip was hiking atop Mount Masada. This was a turning point in my life as it marked my commitment to embracing my Jewish roots by having my Bat Mitzvah. Seven others and myself did it together and it really made me identify with my father's side of the family. They're all still in Israel and I felt a deep connection to them and the Jewish people.
Eilat and the Red Sea
Visiting Eilat was actually one of my favorite destinations since the air was warm and we partied the night away at a local club listening to House music.  There are also tons of shops and amazing views of the Red Sea.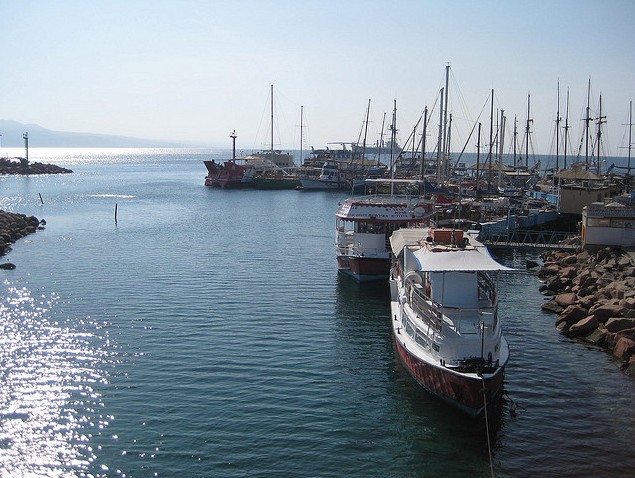 Ben Gurion's Grave Site
Ben Gurion was the first Prime Minister of Israel. That's all I got for you.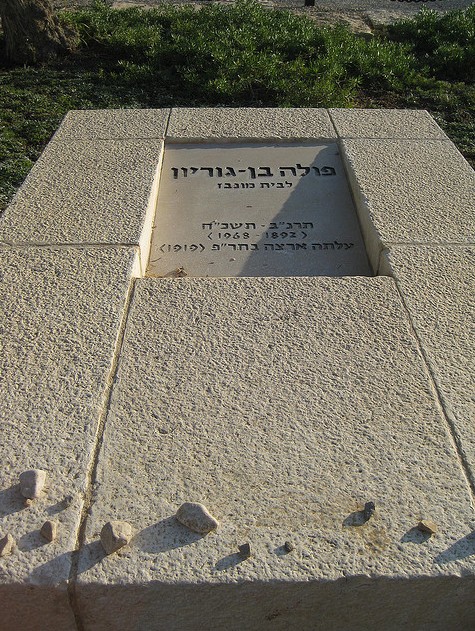 Red Mountains
From the Red Mountains you're suppose to be able to view Egypt in the far distance. It's located in Eilat and is great for hikers such as myself.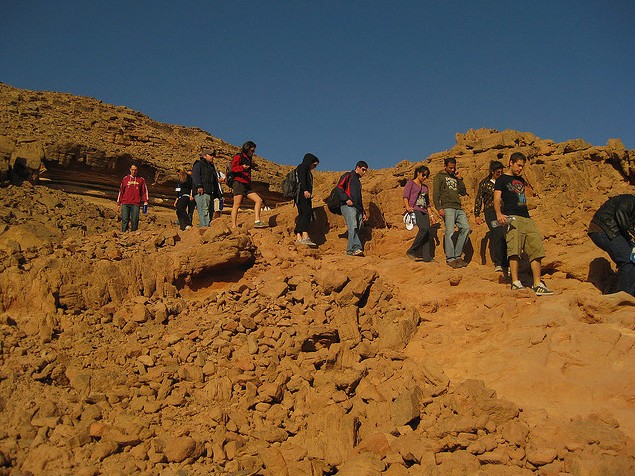 Jerusalem
Jerusalem was an interesting city to visit. There's so much tension you could cut it with a knife. It's holy ground to the three dominant religions and it looked like there could be a fight between any of the religions at any moment. That's why they had security everywhere in case something like that were to happen.
Wailing Wall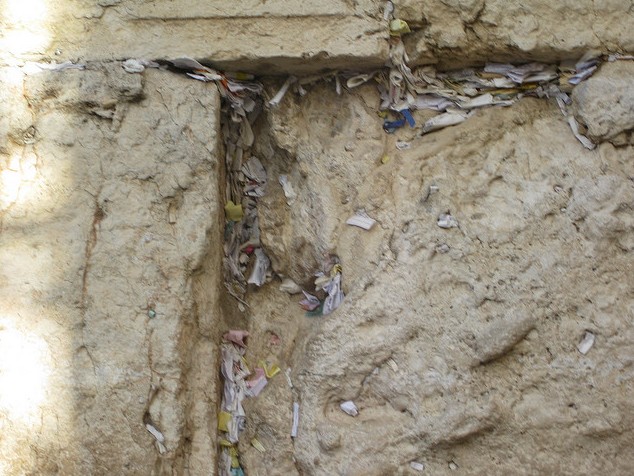 Wailing Wall – Write your wish on a sheet of paper, place in the wall and hope that it'll happen. 
Room in which the Last Supper occurred. 
Yad Vashem
Yad Vashem is a huge Holocaust Museum that would take someone roughly 18 hours to walk through and see everything. Although not pictured, my favorite part was walking through the memorial dedicated to all the children that were killed during the Holocaust. It was a dark room where each light bulb represented each of the children from that day. It seriously looked like a room full of beautiful stars. Amazing.
Overall, the trip to Israel was amazing. We did a few more things that were not listed, but you get the idea. And finally, here's a picture of the New York crew, in which most of us are the best of friends and get together a few times a month. <3
Please view the rest of my Israel photos at http://www.flickr.com/photos/cbrodzky/sets/72157612934518073/.