For all those who wanted to enjoy a kosher ski vacation with their friends, then a skiing vacation in the, Les Deux Alpes France is definitely your best bet. It will be a dream vacation with your friends at the French Alps and keeping kosher will also not be a problem at all. What more can you ask for?
Here are a few things that you should know about the kosher ski vacation at the Les Deux Alpes, France.
For starters, as far as the area is concerned, it is 70 km away from Grenoble town. The skiing site is situated at the place where the Northern and Southern Alps meet in the heartland of the Oisans and on the threshold of the Ecrins. This is the best place you could be in during the winters and the mesmerizing sight that the Alpines offers during this season is truly a sight to behold! booked.net
The word kosher for almost all people are integrally related to food and food laws; so when you are preparing for a kosher skiing vacation, you will obviously want to know about the kind that you will be served during the vacation. During your skiing vacation, you will be served full course breakfast, lunch and dinner and all the dishes are prepared as per kosher rules and the chefs make it a point to use only fresh ingredients for their dishes. You will be served French and Italian cuisine along with international cuisines. If you are fortunate enough to make this trip during the time of Shabbat, you will be truly impressed by the sheer variety of food that is served during the occasion. During Shabbat, different kinds of events and programs are organized as well and you will be able to enjoy them as well. Not only during Shabbat, usually during the afternoons Jewish lessons and lectures are provided and this offers a unique Jewish experience. The hotel also has a Sefer Torah and a synagogue with a lot of books and you can read the books and visit the synagogue.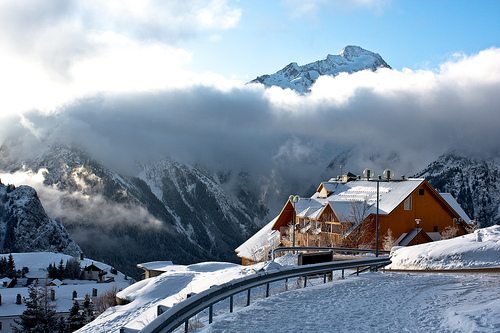 So, for a complete kosher skiing vacation, nothing is better than Les Deux Alpes, France.
Read More